Native advertising is the new kid on the block⁠—it's all the industry is talking about, but not a lot of marketers really feel that they've nailed their native strategies.
Native advertising is a term that spans a lot of different channels and platforms. It can be a social media ad in a feed, a search result marked as an ad in a search channel, or, it can be an ad on a publisher site that looks and feels like the content around it. 
The native advertising institute defines it best:
Native advertising is paid advertising where the ad matches the form, feel and function of the content of the media on which it appears.
Here at Taboola, we're experts on discovery. Discovery ads fit natively on publisher sites, at the bottom of the article. When people are finished consuming content (whether it's reading an article, watching a video or perhaps viewing a photo gallery), they're in what we call the Moment of Next—the time when they're ready to discover something interesting a new.
A Discovery strategy should be completely different from a native social or search strategy—but not to worry, our experts have your back.
To help you out, we've asked 26 of our in-house experts to provide tips and tricks on strategy, campaign planning, creative strategy, targeting and measurement. 
Find (and definitely bookmark) them all here.
Campaign Strategy and Planning
Sr. Growth Manager, Taboola
"When it comes to budgeting and testing on a new channel, it's important to not launch a lot of campaigns with small daily caps. Too many campaigns with small daily caps will result in insufficient data to make meaningful optimizations. 
I suggest, instead, launching a small number of campaigns to start, but allocating healthy daily caps for each one, and giving them a few weeks of flight time. This will allow Taboola to identify which sites have the right audience, and which creatives are driving the best results. We can then make data-driven optimizations that will help you reach your KPIs quicker." 
Media Account Director, Israel, Taboola.
"When you're planning to start a native campaign, you must first think about what you want to achieve from the user, and then put yourself in their shoes. If you want to get a lead or a purchase, you need to make sure your content is easy to understand, and that the landing page directs the user as smoothly as possible. 
Initial daily budget should be high enough to get users onto your site and demonstrate their quality, but not too high that you burn through all of your budget right away."
Media Account Manager, UK, Taboola.
"When setting up a branded video campaign, I always recommend creating an audience pool of users who have engaged with at least 50% of the video. 
As the campaign runs, build up the size of this audience and retarget them in your sponsored content campaigns to drive stronger performance and complete the full funnel journey. 
This will also help to bring down your overall CPA." 
Product Specialist, EMEA, Taboola. 
"When setting KPIs for a native campaign, it's good to have one important conversion at the bottom of the sales funnel that has a tangible benefit to your business (purchases or trial sign ups, for example). 
From there, I recommend tracking mid-funnel activity, such as when the user clicks 'Add To Cart', or when they reach the final page of a sign-up. This data is vital for two reasons: One, you can optimise your spend towards mid-funnel activity when you don't have enough conversion data to make statistically significant decisions. 
Two, you can retarget users that reached these steps of the funnel, but did not convert, with direct messaging (maybe including a special offer) to close the conversion towards your primary KPI." 
Creative Strategy
Account Director, US SMB Account Management, Taboola.
"Test, test, test! The headline is one of the first things your end user will see. Make sure you capture them with the right message that ultimately pre-qualifies them for the action you are looking for them to take. Test different headlines with your end user in mind. 
You would not believe the dramatic effects that a single word change, even a letter change ('a' to 'A'), can have on a headline's CTR & back end performance (CPA).  Swap out buzzwords or keywords, capitalize some of the words, or adjust your headline into a question.
The results will speak for themselves." 
Client Partner, Taboola
"Always A/B test different video lengths. 
Typically, I encourage clients to test 15- 30-, and sometimes 45-second videos depending on their goals.  
Also, adding either subtitles or a call to action helps increase the CTR of your video. 
You can also test different color schemes for the CTA––some studies prove that users gravitate towards certain colors vs. others." 
Media Account Director, Taboola
"When putting together a creative strategy, it can be easy to forget the most fundamental part: placing yourself in the mindset of your typical user! 
Is the creative you're working on appealing to their needs? Does it resonate with their day-to-day life? Is it immediately clear what your product or service is? 
No matter how creative, beautiful, or brilliant your strategy is, if it doesn't resonate with your end user, it will not drive the desired results." 
Esther Altomare
Client Partner, Enterprise, Taboola
"Make sure to prequalify for the right user experience through the headline/image combination. 
If you want a user to sign up, don't be afraid to use the words 'sign up' right within the headline. That way, the right expectations are set from the start." 
Account Manager, East, Taboola
"Start your campaigns broadly, and narrow down your targeting based on what the data shows you. 
You might be surprised at who converts on your ads and who your true audience is. 
Don't eliminate them before they have a chance to see your brand." 
Client Partner, Taboola
"End the article with your own moment of next! The bottom of your landing page should always have a clear call to action so the user can continue down the funnel. 
This holds true with all performance advertising––easily show a user to click 'next' to another photo in the gallery, to 'purchase' something from a disruptive clothing brand, or to 'sign up' for more information." 
Account Director, Enterprise West, Taboola
"CTR can be one of the most important aspects of a campaign. The higher you're able to increase CTR, the more volume you're going to be able to achieve at a lower CPC. By instilling a degree of mystery in your creative, you can entice a user to click and engage with your content. 
For example, the headline "You'll Never Guess Which Celeb is Related to Abe Lincoln" with a picture of George Clooney will not perform as well as that  headline with a picture of Abe Lincoln. 
Including a picture of George Clooney eliminates the mystery of the headline, but not including this specific image gives the user a reason to click and find out the answer. I always encourage my advertisers to keep this in mind when creating various headline and image combinations!"
Product Specialist, Creative Strategy and Ad Formats, Taboola
"Be sure to end your content with a call to action. This might sound like a no brainer, but as someone who sees a lot of the landing pages running on Taboola, you'd be surprised at how many advertisers I see who leave the user hanging at the end of the page. 
The end of your content is an incredibly popular place for the Taboola user to take action. That 'Moment of Next' that Taboola takes advantage of in order to reach users when they're most likely to engage happens at the end of an advertiser's landing page as well. 
Pages that include a CTA at the end of their content have 18% higher conversion rates on average than pages that do not." 
Audience and Consumer Targeting
Sr. Growth Manager, Taboola
"If you're a Marketer who is selling anything online, prequalifying your audience is key. 
A strategic partner should always put themselves in the shoes of an online consumer. 
When you see an ad placement online, ask yourself 'What is this product and what value or benefit will I get if I click on it?' If you're able to answer these questions in your headlines, then you're that much closer to meeting your KPI's."
Media Account Director,France & Benelux, Taboola
"When creating a campaign that targets desktop, never include mobile and tablet because traffic for mobile & tablet is cheaper than traffic for desktop. 
But, on the contrary, in a mobile campaign (with a theoretically lower CPC), you can include desktop & tablet. 
By doing so, you'll get cheaper desktop & tablet conversions. Of course, the traffic will be low on these two devices, but it's a way of getting additional conversions in a campaign targeting mainly mobile users."
Product Specialist, Taboola
"Adding subtitles is a great way to engage video viewers! 80% of consumers are more likely to watch an entire video when captions are available." 
Manager, Paid Publishers, Americas, Taboola.
"Taboola has a range of targeting options from specific regions to the entire world. For optimal performance, I recommend going as broad as possible because our predictive engine performs best when it has the largest amount of impressions available. 
Optimize campaigns by country, by platform, down to the ad item. Taboola serves content to users who are most likely to interact with it."
Sr. Media Account Manager, Taboola.
"When setting up a campaign that will be running in multi-device, always be sure to divide your campaigns and budgets by platform. Create an ad hoc campaign per platform instead of merging all devices under the same campaign. 
Then, you can allocate your preferred budget, CPC, and segmentation to each of them individually. Some platforms are more competitive than others, so you can manage this without having to pay extra for your clicks! 
With this small change, you'll also be able to get more granular on your campaign optimisation and analyse the best performing sites per platform. I've seen this shift lead to uplifts in performance and better CPA results." 
Sr. Media Account Manager, SMB East, Taboola.
"An often-missed opportunity is testing and revamping under performing traffic. Many clients tend to simply block sites immediately if they don't perform, but if you can isolate a campaign to underperforming traffic, it actually gives you a chance to test and improve your campaigns. 
Run a smaller budget, and make in-dashboard adjustments to find success. 
Then, add those pieces back into your larger campaigns. You'll find that most sites that perform poorly off the bat just need a little bit of love to get it right, and then you have more to scale to!"
Sr. Media Account Manager, Taboola.
"With native advertising, the most important thing is to get your image and headline right. The content must be balanced between being pre-qualifying, and being attractive. To find the right balance, I suggest starting with two to three different campaigns, all with different approaches. 
You can use the Taboola feature called 'Even Traffic Allocation' to evenly distribute the impressions, making it easy to test. Once you find the right content, you can start expanding your targeting to increase the scale. 
To build the right headline, don't forget to call your audience, to use industry jargon, and to set post-click expectations." 
Media Account Director, Taboola.
"Don't overthink your target audience and where to find them! Think about what goes into your headline, instead, and what would attract the action you're looking to achieve. 
Financial advisors may be checking cooking websites for a dinner recipe, and sports fans may be checking the weather for the next big game! 
Make sure your headline and image attract the people you are looking for, and that the message tells them precisely what you want them to do. You don't always need an approved list!"
Measurement
Account Director, Latin America, Taboola.
"Backstage is your best friend in terms of measurement and reporting! Transparency is paramount for Taboola. 
We can also add in any custom parameters, values, and UTMs when needed."
Sr. Growth Manager, Taboola.
"Once KPIs and goals have been established, it's important to have Taboola's universal pixel placed. 
With the pixel placed, Taboola can get very efficient with our bidding strategy, and determine which creative items are yielding the best results. 
Beyond granular measurement and reporting, we're able to create custom audiences which is an important piece of any successful strategy." 
Sr. Media Account Manager, APAC, Taboola.
"It's crucial to make sure you target the right audience based on your objectives and KPIs, but beware: Applying multiple targeting features in the beginning will limit the pool of potential audiences for your campaign. 
And invest resources into developing creatives specifically for Taboola based on how internet users interact with our ads. All impressions clients receive are free, so why limit your scales?" 
Product Specialist, Taboola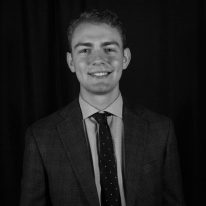 "Often, marketers who are interested in leveraging Discovery and Native Advertising are accustomed to bespoke creative assets and content when launching on a new digital channel. 
This, however, isn't the best practice when approaching native advertising. Fundamentally, consumers engage with content that educates them on a product or service they didn't know they needed. It's important to not reinvent the wheel. 
Leveraging something as fundamental as your Homepage, About Us, or Brand Story page can often be one of the best ways to launch a discovery-based campaign." 
Media Account Director, Taboola
"When measuring campaign performance on Taboola, I recommend keeping an eye on the By Day and By Hour report. This tab is great to get granularity on which day of the week or hour of the day is driving the best results for your campaign objective. 
It's especially useful if you are measuring conversion via Taboola Pixel and working towards a CPA goal. 
You might see that weekdays are performing much better than weekends, or mornings are when your audience is taking the most actions. This type of data will give you the opportunity to optimise your campaign."
There you have it––26+ paid media tips that you can start implementing today straight from the members of the Taboola team who work on them every day. Consider this your personal stolen playbook page.