October marks Black History Month in the UK (BHM). It's a time to celebrate the history, achievements and contributions of black people in the UK. BHM was first launched in London in 1987 when the aim was for the local community to challenge racism and educate themselves and others about the history that was not taught in schools. 
To kick off celebrations for Black History Month, our Employee Resource Groups (ERGs) Taboola BAME and Taboola Black have recommended their favorite educational books, films and Netflix series to inspire and educate others during this month. 
1.
Windrush: The Irresistible Rise of Multi-Racial Britain
by Trevor Phillips. – 1999
"This book gave me an opportunity to understand the black experience of post war Britain and how that generation's lives changed so drastically. It covers how people came from the Caribbean and Africa to the UK back in the 1950s and I was left with sheer admiration of the resilience and strength the Black Britons showed during that time. I would highly recommend this book! – Suzi Osman, Media Account Manager and Founder of Taboola BAME.
2.
Queen and Slim
(Netflix) – 2019
"This film was released earlier this year and is a stark portrayal of the race relations and police brutality that we are seeing repeatedly in the US. Despite its devastating outcome, it almost plays as a thriller, with a continuous plot line that keeps you on the edge of your seat. The cinematography, music, and photography (the iconic image of the two protagonists leaning against a car) is also highly powerful and moving, and it was directed by the same woman (Melina Matsoukas) who directed Beyoncé's Lemonade if that doesn't tempt you enough!" –Katherine Pickles Media Account Manager
3.
Queenie
by Candice Carty-Williams – 2019
"Queenie is a relatable exploration of what it means to be a modern black woman searching for meaning in today's world. It's an easy read but relatable at points as she is a young black woman and lives in London" –  Selam Gherensae Media Account Manager
4.
When They Call You A Terrorist: A Black Lives Matter Memoir
 by Patrisse Khan-Cullors and Asha Bandele – 2018
"This book highlights how in many ways the American government has criminalized activism especially as it pertains to racial equality. It also touches on how medical conditions (i.e. cognitive disabilities or drug addiction) have also been heavily criminalized in America. I highly recommend this book for people who are interested in activism but don't know where to start." – Nneka Okoli, Growth Manager and Founder of Taboola Black 
5.
Vanishing Half
by Brit Bennett – 2020
"The book takes you to an exploration of identity, race, identity,  lies, and family. A novel should take you out of your comfort zone and have one gain introspective of the world and oneself. It should confront you with uncomfortable truths which allows one to learn and assess. The Vanishing Half, manages to do so with such ease, Bennet achieves it from start to finish. Bennet holds the reader and makes you eager to want to know what will come next. Her story and the characters are complex and real". – Nicole Uvieghara Sr. Media Sales Planner  
6.
Girl, Woman, Other
by Bernardine Evaristo – 2019 
"This novel won the Booker Prize last year and SO deserved it! It's an incredible selection of individual stories of mostly black women and explores what it's like living as a woman of colour throughout different stages of British History. It also explores sexuality, privilege, and ageing, and the stories cleverly entwine together with an incredible ending". –  Katherine Pickles Media Account Manager
7.
Moonlight
(Netflix) – 2016 
"One of my favorite movies so beautifully made I might add. Barry Jenkins coming of age drama from the start makes its relevance and impact known.
You are watching a film that tackles subjects like societal norms, masculinity, sexuality, and other important topics leaving the viewers to understand these topics are authentic to real life.
Jenkins is able to showcase beauty in tragedy and the reaffirmation of Black culture by illustrating the complexities.
Since Moonlight is based closely on Barry Jenkins and Tarell Alvin McCraney lives, their stories are the very essence of the film demonstrated so beautifully". –Nicole Uvieghara Sr. Media Sales Planner
8.
American Son
(Netflix) – 2019
"This gave a modern take on how Black people are treated in America by the police. It was a shocking, moving and raw movie and really gave context to the Black Lives Matter movement. It helped me to connect the bigger picture to what was really going on for a specific family who has to live with these prejudices" –  Lena Chudasama Sr. Sales Enablement Lead, EMEA and Co-Chair of Taboola BAME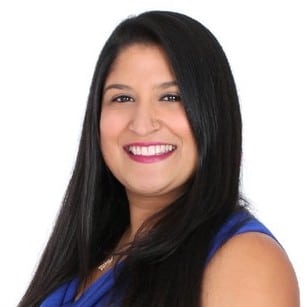 9.
13th
(Netflix) – 2016
"I found this documentary powerful, emotional and educational. It explores the relationship between race, slavery, and mass incarceration and how they are all connected. The title comes from the 13th Amendment, which abolished slavery in the US. I could not recommend this documentary enough!" – Suzi Osman, Media Account Manager and Founder of Taboola BAME.
10.
Hidden Figures
(Prime, Netflix, Sky) – 2017
"I really liked this movie as its recent positive history showing young women that they can be whatever they want to be. When I was at school there was very little focus on black history apart from (Slavery and Martin Luther KIng). Black history is everyone's history and this film tells a story of a team of female African-American mathematicians who served a vital role in NASA during the early years of the U.S. space program". – Marc Thomas (Managing Director – Northern Europe